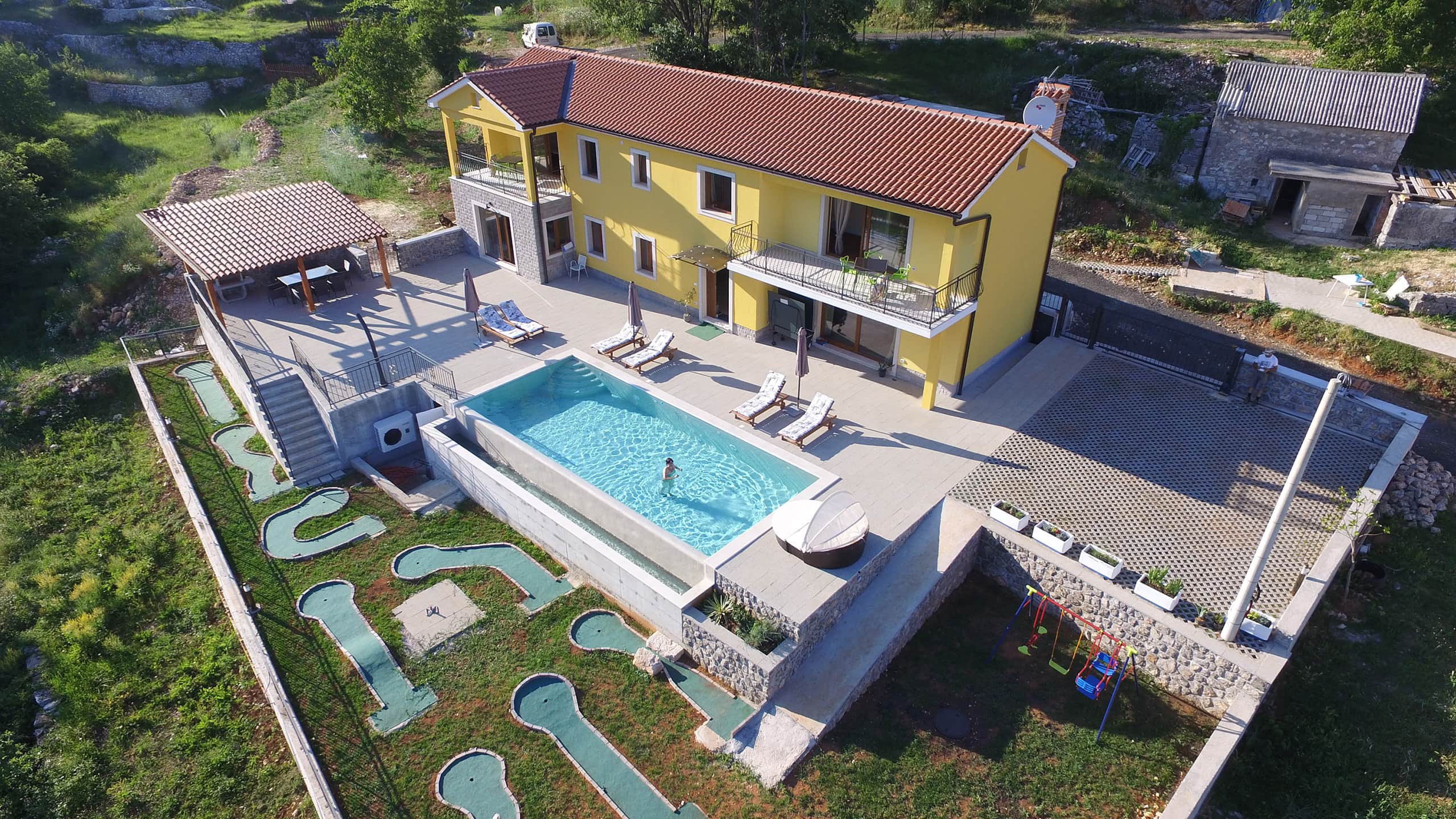 Villa Bambi
Villa Bambi is placed near Natural Park Učka with a beautiful panoramic view of the sea. Villa Bambi offers peace, silence, and relaxation in the nature. Featuring three bedrooms, four bathrooms, living room, kitchen, jacuzzi, sauna, mini-golf, a pool, and a private garden.
Villa
Enjoy your vacation
The pool, sauna, and jacuzzi offer total relaxation far away from busy cities. With a large outdoor area and spacious garden. Parking is available on the spot and private. Smoking is allowed, pets are allowed per request. Parties are not allowed. The Villa is located 6km (3 miles) from Mošćenička Draga and 17km (10 miles) from Opatija.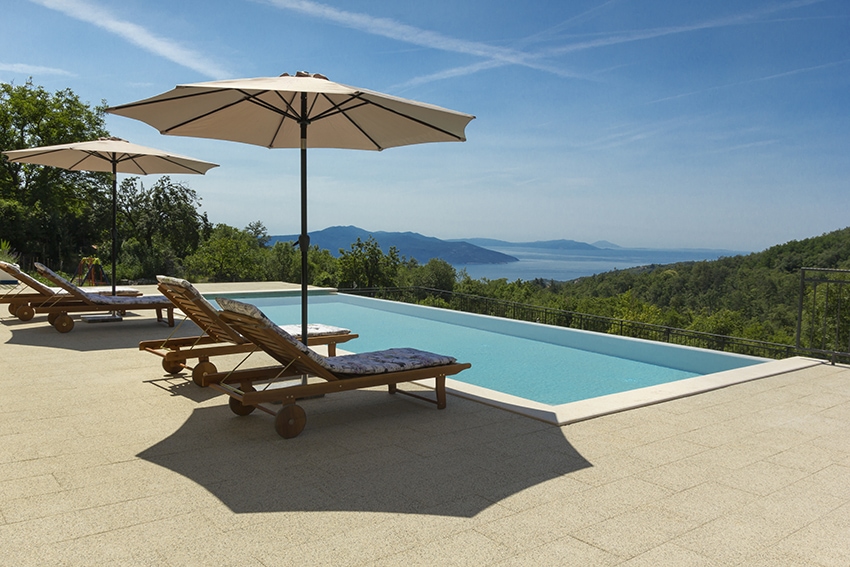 Gallery
Villa, apartments, okolica/outdoors:
Interested in booking or additional information?
Contact:

zeljko.rubinic@gmail.com

zeljko.rubinic@ri,t-com.hr

Tel: 00385 (0)51737716
Send Email